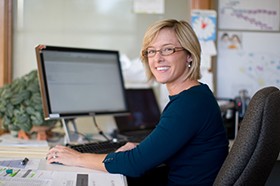 As the National Account Manager, I first want to thank you on behalf of Corporate Temps for choosing to visit our website. Corporate Temps is both excited about prospective partnerships and eager to continue developing the partnerships with our existing clients! Corporate Temps is a staffing firm that differentiates itself by the quality we offer to our clients, candidates and employees. It is our top priority to ensure that your interactions with Corporate Temps are handled with "insurmountable" excellence and care!
Our customer focus entails a single point of contact, rapid response times, management of employees and periodic checkpoints with account management. Standard screening procedures include skill assessment exams, reference checks, background investigations, drug urinalysis and employment history verification.
We ask that you take this opportunity to review and request our services. What could be better? Give us a call! We will provide you with free consultation and advise you on your staffing needs.
Looking forward to a lasting partnership with you!
Sincerely,
Renee White – National Account Manager
---
Request Information on How to Become a Partner